Do These 3 Things First
A beginner's guide to set your business up for success on Instagram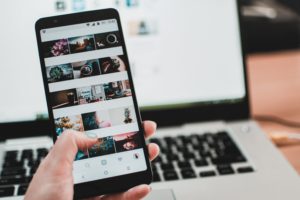 In this free guide I will walk you through:
---
The reason you should convert your personal Instagram Profile
to a Business Profile and how to check if you have already converted
---
How to convert your personal Instagram to a business
account plus steps you'll need to take before you do
---
Why you should never click "Follow All" contacts
---
Find your existing connections and immediately
elevate your potential organic follower count
---
BONUS: Engagement tips that make sense from a
---
Exclusive first priority access to a small group training
on creating your first weeks of content on Instagram
---
Are you ready? I can't wait to help you get started.
Sign up to receive social media tips from me by email, and my guide will be sent to your inbox, absolutely free, in a few minutes.